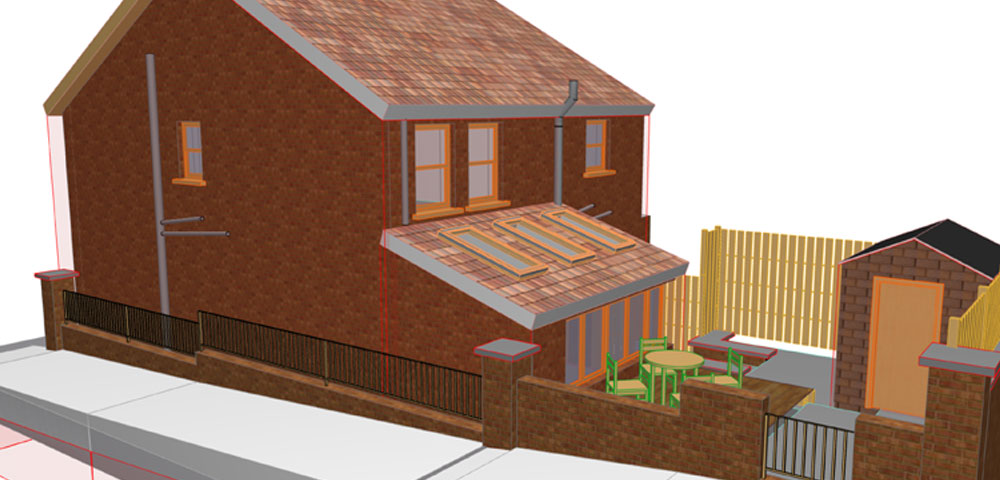 Improve don't move
Improving rather than moving means no stamp duty, legal, estate agency and removal fees.
Don't over invest
Consider the home value and your proposed expenditure in order to avoid negative equity. Every property has a ceiling price.
Bring the outside inside
Low-level windows or large patio doors will bring sunlight inside and the internal space will benefit from the garden views.
Indoors Space to Outdoors Space
Enlarging the indoor space would in turn decrease the outdoor space. Ensure that you have sufficient garden to sit, relax and for children to play.
Storage
Built in storage is important, such as in hallways, under stairs, window seats and at the back door.
Energy Efficiency
Insulation, boiler efficiency and thermal value of windows may seem uninteresting subjects, but your home must use as little energy as possible.
Planning
Apply for Planning Permission now, when application numbers have fallen, therefore fewer to deal with. Most Planning Approvals have a five year limit, which will give you time to save for construction costs. It's good to invest during recessionary times, because when the economy improves, it is going to be a more attractive property.
Substantial Investment
This is a large investment, so it is vital that you obtain sound advice such as that from an Architect.
Contact
Contact us and we will discuss the options available with you.