Budget
Most of us do not have budgets to build everything in one project. Consider your project as if it would be built over time as your budget permits – a consideration during a time of both personal and banking financial constraints.
Alternative use for bedroom
If a house has four or maybe five bedrooms, consider one of the bedrooms to be accessed separately to enable use as an office or a guest room.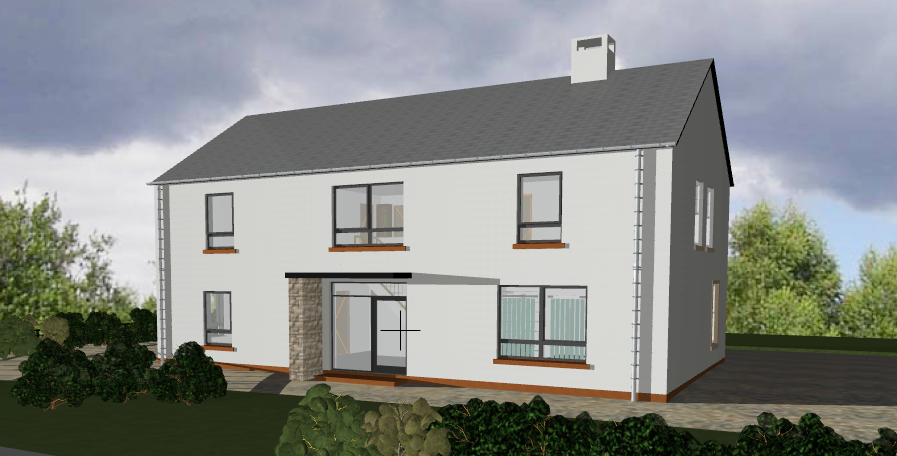 Energy Efficiency
Insulation, boiler efficiency, thermal value of windows and type of heating system may seem uninteresting subjects, but your home must use as little energy as possible. It is worth investing in these items to a higher standard than that required for Building Control. Unlike oil and gas, insulation has a reasonably quick payback period.
Natural Light
Have as much natural light as possible with large windows and rooflights to landing areas. This improves one's well being.
Details
Doors, windows, ironmongery and switches should be very good quality.
Smart Wiring
Consider Smart Wiring your home where all electrical cabling is distributed from a centrally located hub to enable electrical devices to interact with one another – burglar alarm can operate with lighting, television can operate with audio equipment, telephone line can be utilized to operate functions remotely – there are various permutations.
Consider Building Off-Site
During the design stage, consider an off-site building system such as timber frame or SIPS (Structurally Insulated Panels). These systems generally involve less labour on site and the roof is erected very quickly, meaning work can continue during most weather conditions.
Contact us
Contact us and we will discuss the options available with you.