Extension Aghalee
The proposal was for a two-storey extension to a house in Aghalee.
The client required two bedrooms with a double garage below. A dominant feature was the use of hempcrete in the walls, which is a mixture of Hemp shiv, lime and water, surrounding a timber frame. Other natural building materials were used also such as wood fibre board and sheep's wool insulation in the roof, clay pellet insulation in floors and natural paint. Natural materials have low embodied energy as well as providing a well-insulated building that is naturally breathable.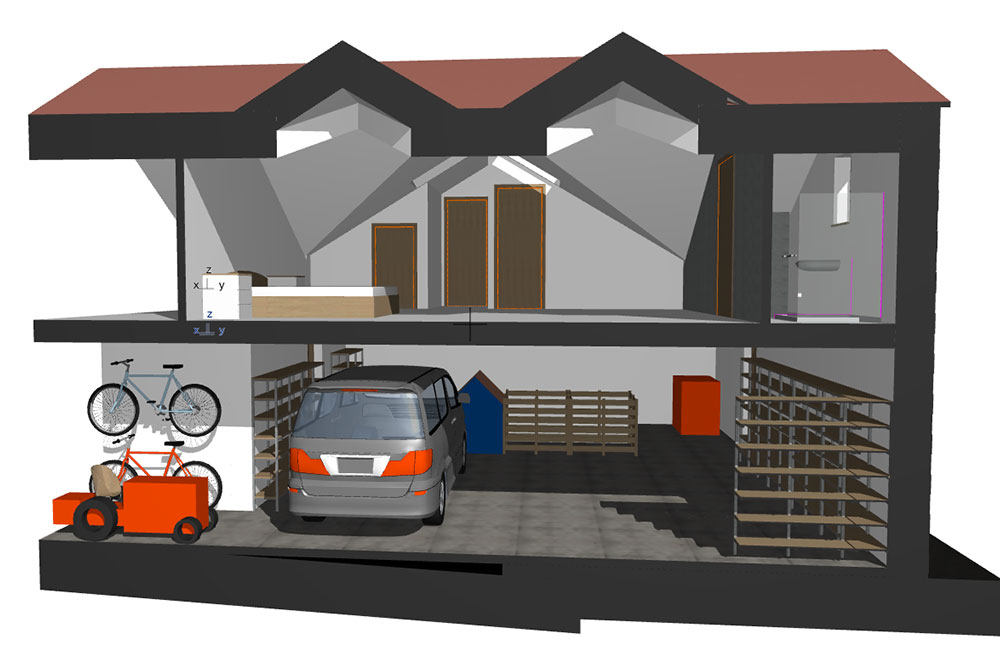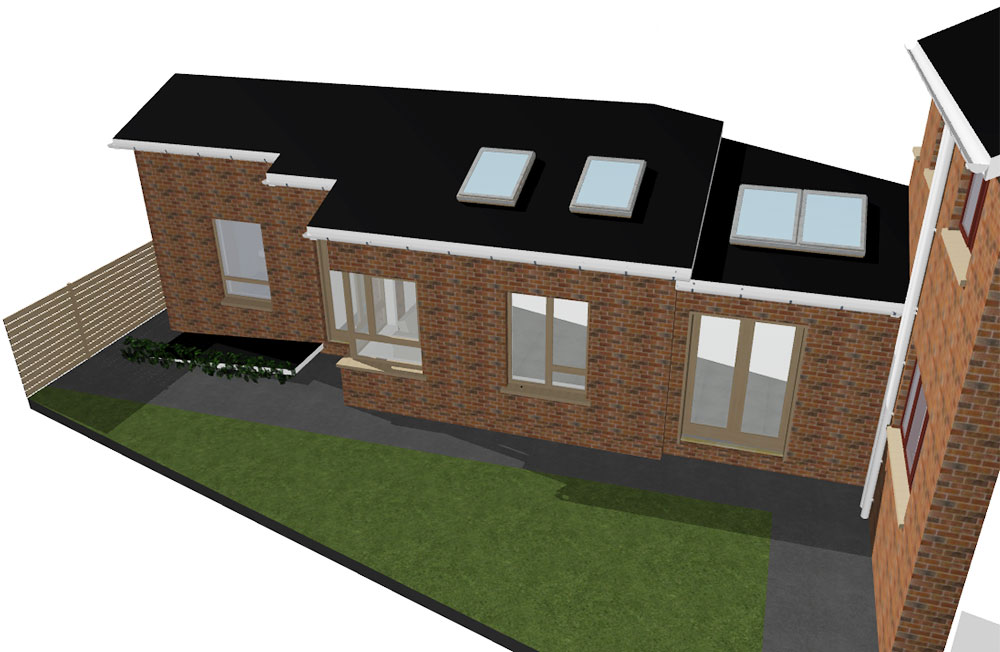 Rear Extension Lisburn
This project is for a rear extension to a detached house in Lisburn, to provide for an extended family.
Consideration had to be given to the options for the extension's long-term use, such as having a separate entrance without accessing the main house. Large areas of glazing including roof lights provide substantial natural light, and the design is for negligible disruption to existing internal layout.
New House Portadown
The proposal is for a four bedroom house, to take advantage of the surrounding apple orchard views and for the interiors to gain as much natural light as possible. The main living and kitchen areas are open plan double height, with an overlooking mezzanine study.